Due to hurricane Sandy our last class was postponed for a week. We did get together yesterday and it was a nice sunny day. I put a photo of some trees in the woods that had had some flooding from a storm, on the projector screen. I asked each student to use that photo for reference only. The sun shinning on the trees made them almost white, so we used masking tape to mask out the trees. I asked the students to pick a season, suggesting the colors that would reflect the time of the year they could choose. We proceeded to do the sky and around the trees, creating shadows as we painted. Later we removed the tape and painted in the trees.
I also painted a demo to show them my version in the fall season.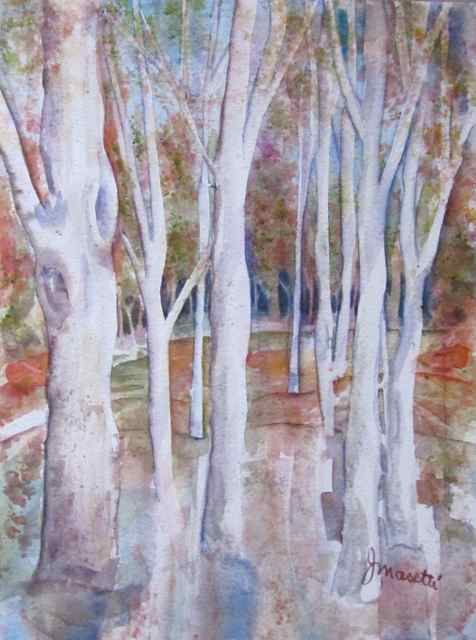 As you can see they chose different seasons and created lovely original paintings of their own.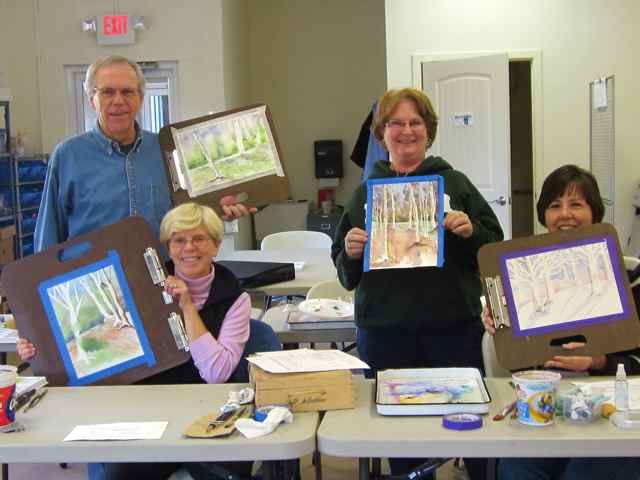 One of my students baked some delicious brownies and we had a lovely sweets break to end the classes.